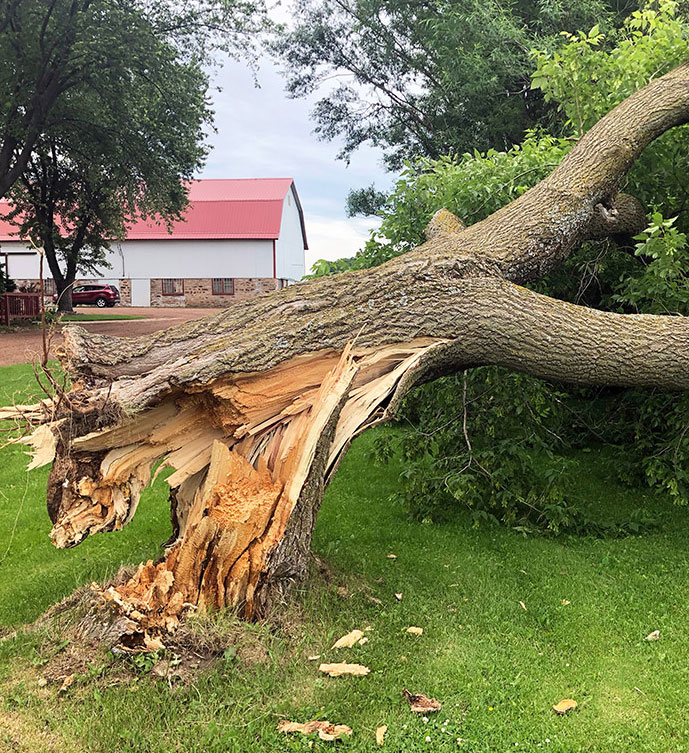 About Service
Emergency Tree Work
Hobart
Are you in desperate need of emergency tree work in Hobart or nearby locations? Don't worry. You have the best emergency tree service specialists here at Matthew Clements Tree Service. Our team has worked on countless emergency tree removal jobs throughout the years to the complete delight and satisfaction of all our clients.
Whether you have an old tree that has fallen in front of your home or a large tree that broke near your office because of an accident, we can be there quickly to get rid of it for you. Our team is known for cutting down and removing trees with the speed and efficiency that has left our clients in complete awe.
We want to be able to get all our clients out of any trouble or hassle as quickly and as safely as we possibly can without having to last an hour longer than we should. This is the quality standard that we have established throughout the years and we intend to continue to deliver the highest level of quality-assured workmanship, service excellence, and customer satisfaction.
Our team of emergency tree removal service experts is fully licenced and insured. Thus, you can have complete confidence that we adhere to the most stringent safety and quality standards established by industry authorities, local councils, and the Australian government. At the same time, you can have peace of mind knowing that we have policies in place to protect you, your property, the people and properties around you, as well as our team. So, if you want the best emergency tree work in Hobart, get in touch with us today!