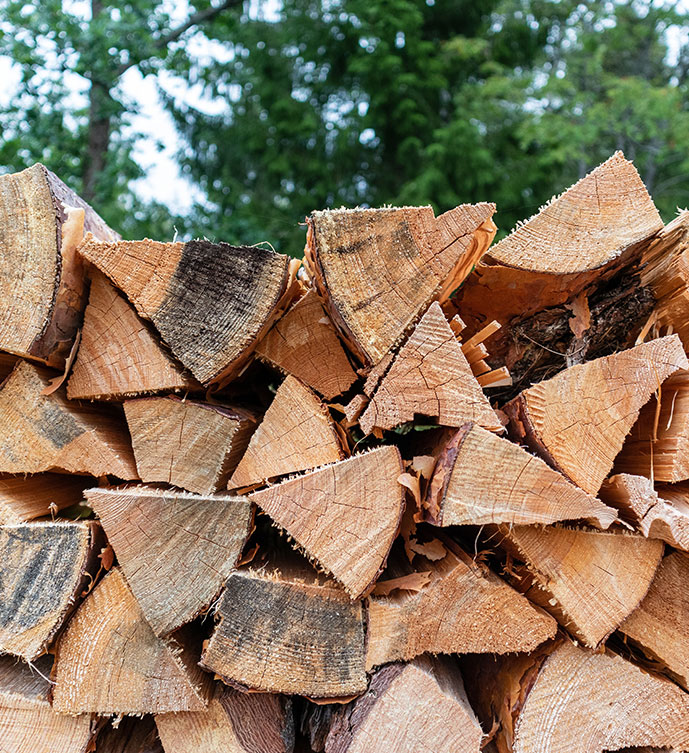 About Service
Firewood Suppliers Hobart
Matthew Clements is one of the most reliable firewood suppliers in Hobart and surrounds. We supply the highest quality firewood for all types of residential, commercial, and industrial properties. Whether you need it for your home's fireplace, your restaurant's wood-burning oven, or your factory's wood fuel, whatever you need, we can provide from truly sustainable sources
Our team also specialises in turning offcuts from trimming, pruning, and felling into firewood. You can get us to cut your trees for you and then, instead of disposing of it, we can use whatever we have cut down to use for your property or as firewood for sale. This way, we are doing our part to maintain a truly sustainable environment by not wasting all that wood for nothing.
We are a fully licenced and insured tree services company. This means we follow the highest quality standards set by industry authorities and the Australian government. Likewise, if any untoward incident occurs while we are on job, we have policies prepared for those types of eventualities. We do this so you can have complete confidence that we deliver safe and reliable services.
We are one of the most trusted firewood log suppliers for hundreds of homes and businesses throughout Hobart. They trust us because they know that they will get nothing less than the best products and services on time every single time. We offer firewood delivery to different locations too. All you have to do is get in touch with us to confirm if we can deliver firewood to your home or place of business. Contact us to get one of, if not, the best firewood suppliers in Hobart today!